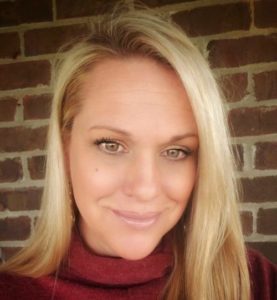 Amanda is an East Tennessee native and considers this area to be one of the most spectacular places to live in this country. Her deep love for local History and the natural beauty of this area are obvious and shared when working with clients. She and her husband returned to Greeneville 12 years ago to raise their two children surrounded by their family. She graduated from the University of Memphis with a degree in Education, but decided to stay at home to raise her children and tend the farm where they live. She owned a small jewelry business for 10 years, taught pottery lessons, and owned and ran a local yoga studio for a number of years. She also served as the Vice President of the local Arts Council. Creative endeavors are her passion. Her artistic talent and work ethic have always transferred into real estate. She has renovated and designed numerous homes, cabins, vintage campers and buses, vacation properties, and industrial work spaces. Her creative eye is a true asset when helping clients see hidden potential in homes and property. Amanda looks forward to sharing her love for real estate and knowledge of this area with her clients.
---
Properties 1 - 0 of 0 | « First | < Previous | Next > | Last »
Sorted by
No properties matching your search criteria were found.
Properties 1 - 0 of 0 | « First | < Previous | Next > | Last »