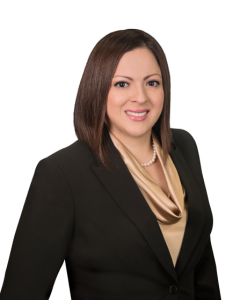 Originally from Jupiter FL and moved to Greene County a year ago. Raised in a family of investors I learned early on the importance of making conscientious money decisions. Graduated with honors from Palm Beach State College with an Associates of Science degree in Radiological Technology. When the time came to purchase my first home in Tennessee there was no other place but Greeneville. With a great location so close to other states nearby, rich history, low crime, and affordability Greeneville felt like a great place to call home.
I became involved with real estate helping my family choose investment properties, flipping homes, renting and managing the properties the experience came naturally and taught me valuable skills. I decided to make real estate as my career because you are helping people during major milestones in their lives and you get to be a part of that, also the opportunities to advance and grow are endless. I chose to join Greeneville Real Estate and Auction Team because of the respected name and reputation locally, amazing staff, also the unique blend of real estate and auction services available.
I enjoy yoga, day trips to local tourist and historical attractions in Tennessee, photography and interior decorating. Some organizations I am a part of include Children with Hair Loss, The Humane Society and Paws to Help. It would be a pleasure and honor to work for you while offering the highest quality representation and service. I strive to meet all my clients needs proving that I am client focused and result driven.
Memberships
Member of National Association of Realtors
Member of Northeast Tennessee Association of Realtors
Phi Theta Kappa
Lambda Nu
---
Sorted by
Listing provided by HOMETOWN REALTY OF GREENEVILLE

Listing provided by HOMETOWN REALTY OF GREENEVILLE

Listing provided by HOMETOWN REALTY OF GREENEVILLE

Listing provided by PREMIER ONE REALTY LLC

Listing provided by REMAX RESULTS BRISTOL

Listing provided by DEBBY GIBSON REAL ESTATE

Listing provided by TRUE NORTH REAL ESTATE

Listing provided by KOUNTER.COM

Listing provided by CENTURY 21 LEGACY

2,360

sqft lot

15,246

sqft

Listing provided by REMAX CHECKMATE, INC. REALTORS

Listing provided by NextHome Magnolia Realty

Listing provided by CYNTHIA BUNDREN JACKSON REALTY

Listing provided by CYNTHIA BUNDREN JACKSON REALTY

2,097

sqft lot

42,689

sqft

Listing provided by TRUE NORTH REAL ESTATE

Listing provided by PREMIER HOMES & PROPERTIES

Listing provided by CENTURY 21 LEGACY

Listing provided by KW JOHNSON CITY

2,886

sqft lot

24,394

sqft

Listing provided by REMAX CHECKMATE, INC. REALTORS

Listing provided by CREEK COUNTRY REAL ESTATE

Listing provided by SPRING MOUNTAIN REALTY PLLC

1,040

sqft lot

7,406

sqft

Listing provided by MOUNTAIN AIRE REALTY, LLC

Listing provided by CLINCH MOUNTAIN REALTY & AUCTION CO.

Listing provided by CLINCH MOUNTAIN REALTY & AUCTION CO.

Listing provided by CLINCH MOUNTAIN REALTY & AUCTION CO.

Listing provided by CLINCH MOUNTAIN REALTY & AUCTION CO.

Listing provided by EXP REALTY - GRIFFIN HOME GROUP

Listing provided by CLINCH MOUNTAIN REALTY & AUCTION CO.

1,935

sqft lot

10,019

sqft

Listing provided by VAN VALKENBURGH REALTY

Listing provided by BLUE RIDGE PROPERTIES

1,863

sqft lot

9,148

sqft

Listing provided by PROPERTY EXECUTIVES JOHNSON CITY