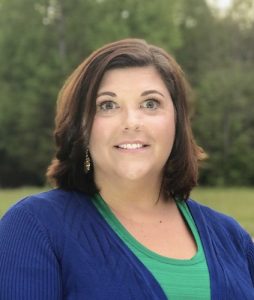 Lynn has been a part of the Greeneville community most of her life, and Greene County will always be her true home town. Married to Andy and they have four children. Lynn received a Bachelor of Science degree in interior design from the College of Architecture at the University of Tennessee in Knoxville. After college, she practiced design in New York City and Savannah, Georgia, before returning to work in Knoxville. When their children came along, Lynn and Andy moved back to Greeneville to fulfill their dream of raising children in a family-friendly community. Lynn's focus shifted to residential and smaller commercial design, as well as custom home building. Lynn says that throughout the transition she has learned how much she loved working with people to create the home of their dreams and has worked with potential buyers and sellers to renovate and stage homes to prepare them for the market. As her children have grown she decided to focus on getting her Realtors license. Lynn is anxious to serve her community and help people find their "forever home" here in Greene County. She is hard working and willing to go above and beyond for her clients.
---
Properties 1 - 0 of 0 | « First | < Previous | Next > | Last »
Sorted by
No properties matching your search criteria were found.
Properties 1 - 0 of 0 | « First | < Previous | Next > | Last »