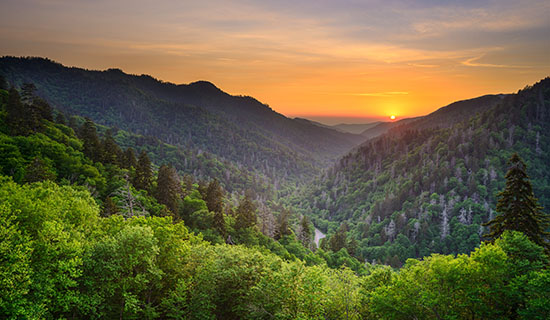 The GREAT team provides a one-stop experience for any real estate related need you may have.  Our services include not just buying and selling, but also the disposition of estate inventory through auction or consignment. We also offer immediate referral appointments to service providers comprised of lenders, insurance agents, home and pest inspectors, appraisers, title companies, surveyors, contractors, movers, etc. Additionally, we work with relocation companies such as Cartus, Realogy, Brookfield, Serva, USAA and others. Our Owner/Broker, William Brown, is an experienced relocation agent.
We will be happy to prepare a free market analysis to determine the value of your property, prior to listing it for sale. Call our Greeneville Real Estate and Auction Team for help in making your property transition an effortless process!
Our office will assist you with any property that is listed in our immediate area, as well as many of the adjoining counties in the mid to upper East Tennessee region. We are members of several Associations of Realtors that extend from Knox to Sullivan counties.
Testimonials Justin Reaves did a wonderful job in showing us homes. We learned more from him in just a couple home visits than we had in years. I would highly recommend Justin to any and all who are buying or selling a home.
Bronson Dean I have had a lifetime of using the services of Real Estate agents for both the selling side and the buying side of real estate transactions. I have never had an agent so compassionate, so knowledgeable, and so thorough. Bill Brown and the agency agent Becky Rideout went over and above to make the selling of my parents home a total success! I would definitely use their services in the future.
Bonnie L. Hilda did an outstanding job from start to sale. Brought qualified buyers. Great personality.
Charles K. To me and my wife, Becky was more than a Real Estate agent, she did everything she could to find us the right home and price range. She got the job done!!
Kenneth & Vicky P. It's been a pleasure working with Becky. I'm very pleased and would definitely recommend Becky to others.
Lisa M. Justin Reaves was very personable. Always kept me informed and up to date. Would use him again if I needed to.
James L. Becky Rideout & Justin Reaves are an awesome pair of Realtors. Justin and Becky both go above and beyond to help in any way possible to allow for a smooth transaction. They are both very patient and have the client/customers best interest at heart.
Tiffany G. We feel like Justin did a wonderful job for us. He was very thorough in every aspect of the sale and also very courteous and respectful.
Betty F. & David T. Excellent! We were extremely pleased with Bill Brown.
Lucinda B. Excellent service! Bill was prompt, courteous and knowledgeable. Very happy with the service provided.
Francis K. Bill Brown did a great job working with us to find what we were looking for. Bill was very thorough and attentive to our needs. Thanks Bill!!
Chuck & Sheri W. It was a pleasure working with Justin Reaves in purchasing a property. I can't thank Justin enough for the professionalism, attention to each detail in the process of purchasing a home. Always a step ahead and always keeping me updated. Justin made purchasing a home enjoyable!
Linda G. Hilda Pickering was very professional, knowledgeable and a precious lady. We love her!
Gail Roberts & Barbara Bowers Hilda was very pleasant to work with. This experience was easy with her and I would recommend her to anyone.
Chad & LeAnn Dalton Mr. Brown was interested, dedicated and professional in promoting the sale of my house. I am grateful and pleased with his service. I highly recommend him.
Fannye Jones Justin Reaves was my Realtor. I was well satisfied, great job! I would highly recommend them to anyone. Thanks to you all.
Nadine Marshall Haire From start to finish our experience was so pleasant. The entire process was done in a timely manner. Wonderful! Cheryl Fillers is our Realtor.
David & Cathy Lamons Becky is the BEST!!! She worked hard, 24 hours a day, to help us sell and purchase our new home in Greeneville. Over a two month period she was always available and showed my husband and I more than 30 homes. We had given her our criteria and she never showed any properties that did not fit that criteria. She was with us from contract negotiations to closing on both the home we listed and sold with her and our present home which we purchased with her help. You will enjoy her professionalism and personality. If you want to sell or buy be sure to call Becky, she will work for and with you to achieve your dream!!!
S Tenk What a true pleasure working with Hilda. She is a true professional, and she made our home buying experience wonderful. She is very familiar with the area, which made home searching very easy. I would highly recommend Hilda for any of your realtor needs.
Darrell Osborne