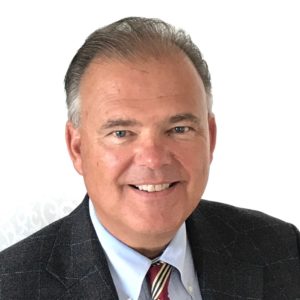 STEVEN K HARBISON has networked in the business community of Greeneville, the Tri-Cities, and areas of East Tennessee for over 30 years, working with business owners and executives to promote their businesses.
Harbison served as vice president of a regional newspaper company in East Tennessee, served as general manager of a daily newspaper, published a TN/VA business publication and a regional tourism magazine before earning his real estate license in 2017. Harbison worked in the media business in Nashville during the early '80s after earning a Mass Communications degree from MTSU.
He and his wife, Sarah Jones Harbison, reared three children in Greeneville, and they are members of St. James Episcopal Church, where he is on the Vestry. Harbison serves on the Greene County Partnership and Greene County Industrial Development Boards. Harbison's keen interest in business and real estate directed him to attend TREES of Knoxville. Harbison is proud to be affiliated with the many superb, professional Realtors at Greeneville Real Estate & Auction Team. Call Steve at 423-620-1528 any day of the week, or find more information at Facebook.com/movetotennessee.
Email: stevenkharbison@gmail.com
---
Properties 1 - 13 of 13 | « First | < Previous | Next > | Last »
Sorted by
Listing provided by Greeneville Real Estate & Auction Team

Listing provided by Greeneville Real Estate & Auction Team

Listing provided by Greeneville Real Estate & Auction Team

Listing provided by Greeneville Real Estate & Auction Team

3,779

sqft lot

34,413

sqft

Listing provided by Greeneville Real Estate & Auction Team

Price Drop

4,066

sqft lot

25,265

sqft

Listing provided by Greeneville Real Estate & Auction Team

Listing provided by Greeneville Real Estate & Auction Team

Listing provided by Greeneville Real Estate & Auction Team

3,865

sqft lot

13,504

sqft

Listing provided by Greeneville Real Estate & Auction Team

Listing provided by Greeneville Real Estate & Auction Team

Listing provided by Greeneville Real Estate & Auction Team

Listing provided by Greeneville Real Estate & Auction Team

Listing provided by Greeneville Real Estate & Auction Team
Properties 1 - 13 of 13 | « First | < Previous | Next > | Last »