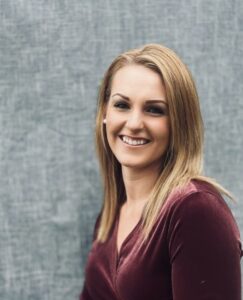 Hope Moser, born in Alaska, raised in Minnesota, migrated south to nest in the delightful town of Greeneville. One barn roof sunset was all it took for East Tennessee to steal her heart. Proud mom to a two-year-old son, she strives to instill the same morals of integrity, diligence, and hard work in him that she's developed in herself. Graduating college in 2014 with an Associate of Arts degree focused on business management allowed her to step into leadership roles working with companies as large as global corporations to small family owned restaurants. With 13 years of customer service under her belt, she works hard to understand her clients needs and exceed their expectations. If she's not in the office or out with clients, Hope pursues her passion for the outdoors. Fishing the Nolichucky River, camping in the Cherokee National Forest, or hiking with her Labrador Remington and Golden Retriever Sadie, keep her freckled and content. Her family's farm runs three generations deep each morning caring for their dairy and beef cattle. To give back to the community and continue educating herself she also volunteers at a local dairy farm. Whether buying or selling, Hope looks forward to working with YOU!
Email: hopemoser0@gmail.com
---
Properties 1 - 0 of 0 | « First | < Previous | Next > | Last »
Sorted by
No properties matching your search criteria were found.
Properties 1 - 0 of 0 | « First | < Previous | Next > | Last »